LEARN HOW TO EARN AN ADDITIONAL $20K-$100K PER MONTH WITH YOUR ONLINE COURSE OR MEMBERSHIP SITE
In this Case Study, Mike Weiss Reveals How His PEP Strategy™ Launched Digital Marketer's Certification Program From ZERO To Over $2,000,000 in Less Than 2 Years.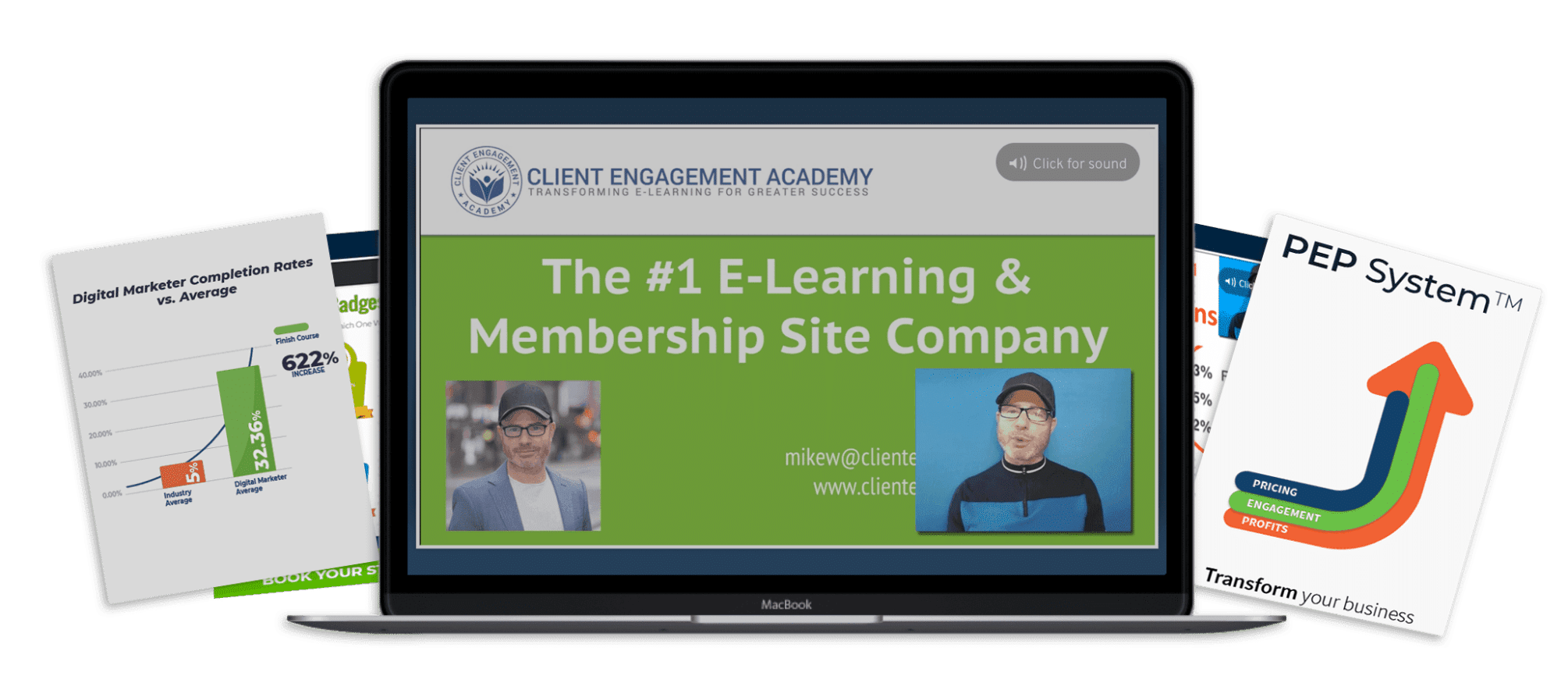 Discover How Digital Marketer scaled their new Certification Program from $0 to $2 MILLION dollars in 24 months.
This results-focused video shows exactly why top course creators are able to earn millions in passive income from their courses… and make it look so easy to do. When you watch, you'll notice that the presentation is packed with real data from Digital Marketer's Certification program.
As you watch, you'll discover exactly how Mike Weiss used the PEP System™ with Digital Marketer to build and launch a series of courses which…
Attracted over 1,200,000 new impressions for their product (80% on LinkedIn) – using a revolutionary built-in feature which uses gamification to reinforce specific behaviors, including sharing your course with others. (If you hate paying more for leads than you have to, then you'll want to hear this one.)
Scaled their course revenue from $0 to $2,000,000 in 24 months… to over $10,000,000 since then. Again, this was without spending millions on traffic or struggling with engagement. Students completed courses within days in some cases.
Systematically moved students through to more expensive courses using an exclusive Ascension Model™ which maximizes engagement, profits, and referrals. Once you see this in action, you'll understand why having one "mega course" is actually hurting your success.
Generated maximum profits in minimum time using a series of seven components, which I'll hand you on a silver platter during the video.
Increased student outcomes by over 400%. The average industry completion rate is 12 percent. Using the strategies revealed, you'll see 20, 30, 40 percent or more… which means more students buy your upsells, leave you positive testimonials, and ultimately refer you to other ideal students and buyers.