Gamification of Learning
Move away from the traditional route of creating online learning experiences. Introduce the gamification of learning to increase motivation, customer retention, and user engagement to ultimately help your business grow.
Contact Us
See examples
Gamification Can Level Up the Engagement On Your Membership Site or Online Course!
Does your membership site or online course motivate your customers to complete specific tasks? Does it have the ability to automatically activate certain notifications? It should!
Not only does gamification make customers feel a sense of achievement when they use your site or course, it also encourages them to return to your site again and again.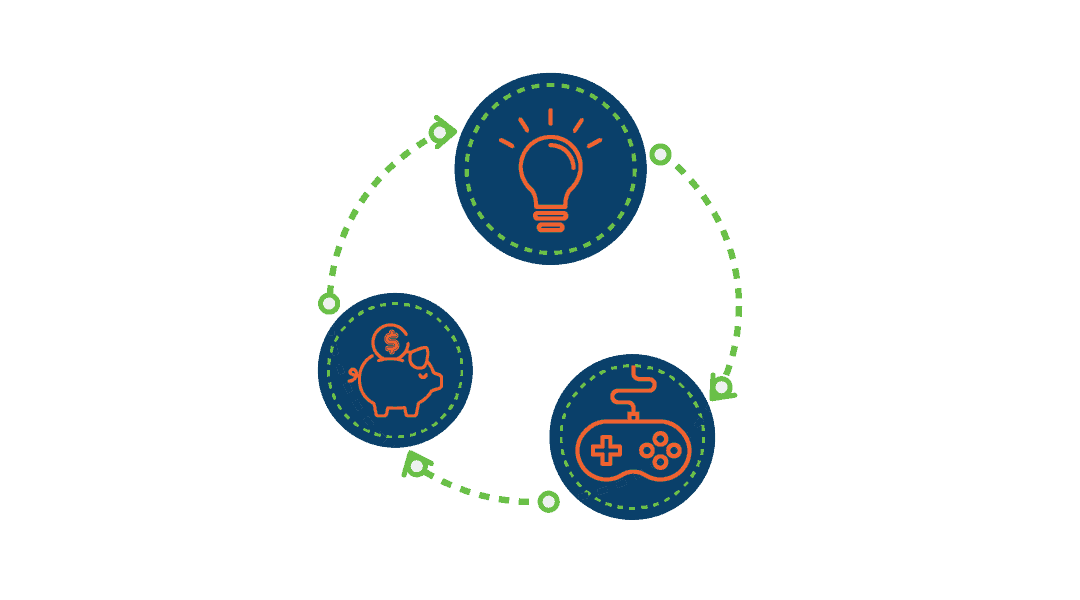 At Client Engagement Academy, we use a robust learning gamification framework, including the implementation of advanced mechanics, such as
Is a state of the art platform that ensures client engagement, increases client graduation rates and expands client lifetime values.
Leaderboards –

 

motivate students through competition and keep them engaged and involved in their own learning.
Point Systems –

 

allow participants to earn points based on different actions they perform on your site or course.
Quizzes –

 

test your customers and ensure they advance and get access to subsequent content only when they pass a test. / Internal Achievements and Pop-Ups – reward participants for taking a specific course or platform- based actions.
Digital Badges –

 

At every step of the journey, whether it is finishing a level or completing a quiz – pat the learner's back! Make sure your customers are rewarded for the achievements
Progress Tracking

 

— Show participants their progress and reward them incrementally as they move through your content.
Internal Achievements and Pop-Ups –

 

reward participants for taking a specific course or platform- based actions.
Our Approach
The successful gamification in e learning requires high-level planning and consideration of your customers' motivations and goals for the strategy to have long-lasting success.  
We'll work collaboratively with you to design a winning solution that meets your business needs. Whether it's setting personalized progress meters, defining goals around specific actions or choosing what milestones you want to celebrate, we'll implement what's right for you and your customers.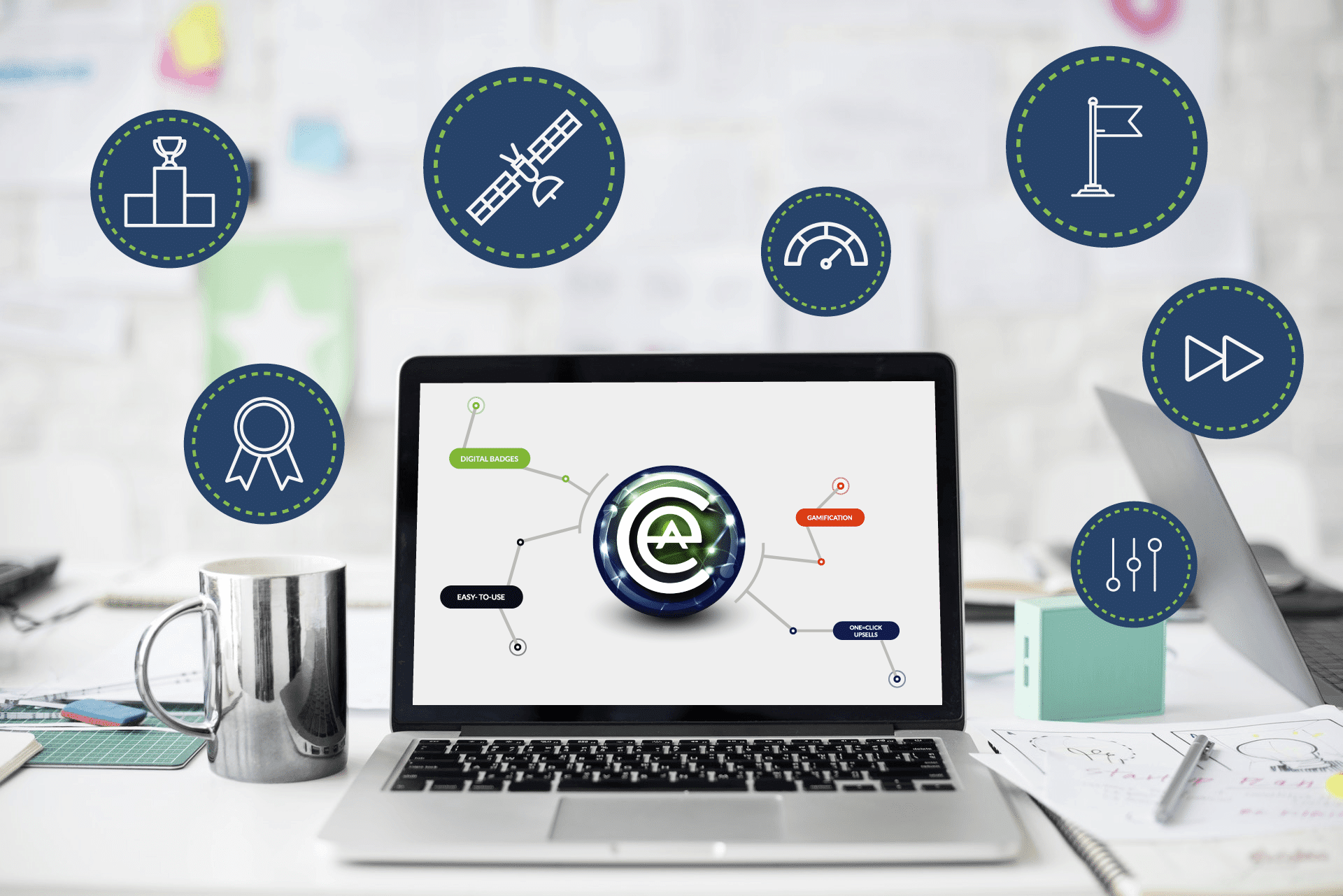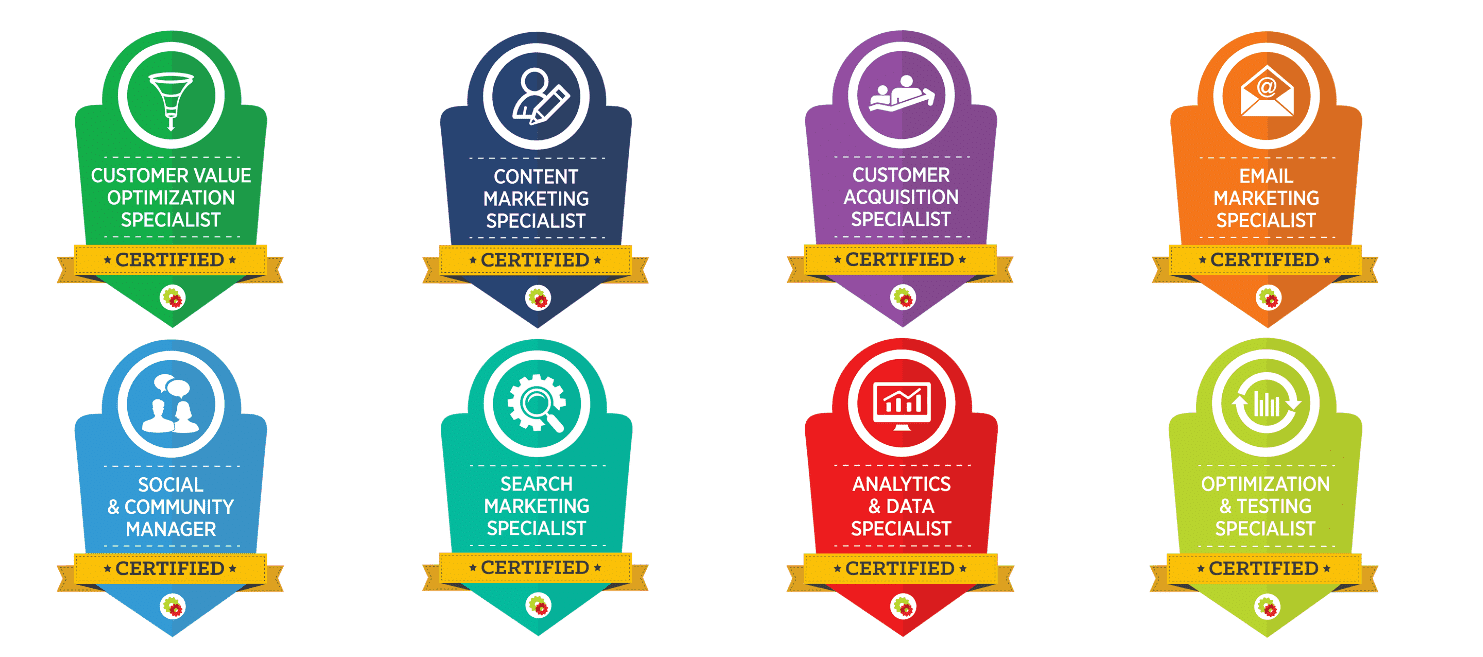 Digital Badges
Once clients complete your program and earn a certificate or badge, their achievement becomes a unique skill, worthy of inclusion on LinkedIn profiles and other social profiles. And that leverages student's social networks into impressions, generating leads for FREE.
We work with a digital badge distribution company, so we facilitate and automate the entire process, setting up a completely custom gamification solution.
E-learning Gamification Experts
Don't waste time and money experimenting with gamification in e learning! Work with our team of experts to help lead the way, speed up the process and start seeing your client results and sales grow. 
Mike Weiss is the founder of Client Engagement Academy. He is known as one of the top expert's e-learning, online sales and marketing, client engagement, digital badges, and gamification. He has  consulted, designed, built, launched and hosted for some of the leaders in their industry including Ryan Deiss – Digital Marketer, Wicked Reports, Jason Hornung, Kent Clothier – Real Estate Worldwide, Keith Kranc, and Matt Bacak.

Some of the World's Biggest Brands Trust Our Expertise in Gamification of Learning
We've introduced gamification of learning into some of world's the biggest membership sites. We built Digital Marketer's digital badge system into their platform. This helped them increase engagement and drive user outcomes – creating 1.5 M free impressions, 150k leads, 2% conversion into 3k customers at $500 product for 1.5M sales at ZERO cost.