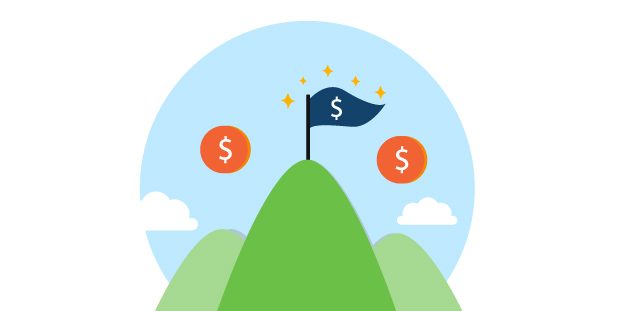 As you build your membership site, it's natural to begin thinking of ways to increase your profits and earn more every month. While that's undoubtedly vital to scaling your business, don't lose sight of another even more important goal: being able to build sustainable profitable growth.
Unfortunately, so many membership site owners lose themselves in big picture plans—failing to organize their growth and blindly piling up expenses. I created a list of Dos and Don'ts to help you maximize your success.
Do: Find Your Niche
Deciding on the subject of your content is one of the most important decisions you can make. It may sound easy to just pick a subject that's "hot" and "trendy," but I promise you–teaching something you're passionate about will only make your course more valuable.
Once you have a subject in mind, take time to research the target market audience. The smaller and more specialized your niche is, the better. Most people don't realize this, but a niche membership site is a great way to build a following full of loyal customers. A loyal following is a sure way to drive more referrals and word-of-mouth recommendations.
Note: If you already see existing membership sites in your niche, don't be dissuaded. In fact, this is a good sign. If there's a lot of information floating around, it means there's a market hungry for the information you have to offer.
Competition verifies that your niche is profitable!
Get ideas here: 23 Great Examples of Super-Focused Niche Sites That Are Killing It
Read more: 5 Steps to Creating a Profitable Membership Site in Your Niche
Do: Have a Plan for Your Content as You Grow
It's not enough to just grow your membership site; you have to do it in an organized fashion. A big part of a business strategy that's highly underrated is how to manage growth.
Start by systemizing and organizing your content in a way that you helps both existing members navigate your site easily and new members get started quickly.
Let's say your content plan is to produce a new course every two months. That means in just two years, you'll have a whopping 12-course library that you'll have to manage on your site! If your membership site is stuffed with content, it'll become a maze of information and difficult to manage. By organizing your courses, you're allowing your members to access the information they want and need efficiently. With every new course, it's important to attract new members too. However, you don't want to lose your existing ones along the way.
Here's the key: You're not just trying to gain new customers. You're growing a community!
Check out this page to find out more on how to structure your content.
Do: Monetize Your Existing Customers
One of the biggest errors membership site owners make is spending lots of money and time trying to attract new members, instead of trying to make existing customers spend more money.
There are several ways to increase the average spend of your existing customers. Here are some you can start applying today:
Send your customers targeted offers based on their profile type and purchase patterns. Ever shop on Amazon? Not only do they recommend you products based on previous purchases, but they also offer 1-click buying. If possible, offer 1-click buying interactions on your platform so customers can take immediate action on relevant offers. The goal here is to use the knowledge you have on your members to increase their lifetime value.
Create multiple subscription levels for your site. Creating membership levels is also one of the best ways to increase the average spending of your customers. If you give away all your content through a one-time, all-access membership, your members won't have any reason to spend more. By creating different levels of access, customers will have the option to spend more on the content they want. For example, let's say you have "Starter" and "Standard" membership levels. Your "Starter" level can include basic access to your core content, whereas your "Standard" memberships have access to a greater wealth of information in addition to core content, such as additional lessons, webinars, and clubs. You don't even have to stop at just two levels. You can even offer a "Premium" membership that includes even more perks like a mentorship or strategy calls with you.
Get more ideas on how to keep your site members continuously engaged: The Five-Step Guide to Build a Membership Site to Prevent Member Churn
Do: Make Engagement a Top Priority
You've probably heard the term "engagement" thrown around, but what does it actually mean?
In social media, engagement is measured in shares, likes, and comments. In email campaigns, it's measured in newsletter open rates and link clicks.
For membership websites, engagement means how many of your members are actively participating and committed to your site. Your customers aren't just "liking" your content, they're using it and applying it to their lives. Good engagement means your members constantly contribute to your site and are always checking back to see what you have to say. They are getting the full value out of your site – receiving results and recognizing YOUR value as in instructor!
Prioritizing engagement means your clients will become more inclined to purchase more information from you, as well as give you positive feedback and recommendations. You'll build a relationship with your members, which is the whole point of membership sites. The better the relationship, the more influence, and better presence you'll have, as well as the more raving fans you'll be creating.
Tip: Introduce Gamification Can Help You Take Student Engagement to the Next Level
Do: Get Feedback from Members
You may be the one offering content, but that doesn't mean your members don't have valuable information to share.
Instead of guessing what changes need to be made or what your customers would like to see more of, ASK your members. Getting feedback from your members is extremely important to building profitable membership sites.
If you already have an engaged audience, getting feedback will be easy, as your members will be more than happy to oblige because they know it'll benefit them too. Feedback will allow you to address any user experience issues in your site and ensure you aren't producing content your customers don't want. I, myself, poll and survey my membership community for ideas on what issues they're facing and what content they'd like to see.
Tip: Survey your members every six months and identify what's working and what isn't, then optimize and plan ahead!
Don't: Be "In It" for the Money
This may sound cliché, but that doesn't mean it isn't true. Unfortunately, many site owners think that they can take a hands-off approach with running their membership sites. If you were hoping to launch your site and then spend the rest of your time on a beach, relaxing as you make money, then I'm afraid to burst your bubble.
The truth is, membership sites are a labor of love. If you go in looking to genuinely help people solve a problem they're facing, you'll be rewarded in more ways than one. Not only will you feel good knowing you produced positive results for your clients, but your clients will also show their gratitude by continuing to invest in you via subscribing to more content and recommending your site. Care for your customers, and they'll care for you right back.
Don't: Manage Without a Content Plan
No one wants to spend money on something they don't want. Find out when and how your members want to consume your content. To achieve the maximum level of member engagement, you need to plan timing and formatting in advance and avoid relying on only one type of media. Adding a variety of content like infographics, PDF's, videos, images, etc, not only makes your membership site more attractive to your audience but also increases your content creation output.
Don't: Forget to Recognize Members
As you hit an anniversary or a milestone, why not recognize and reward your members? It's important to acknowledge long-time or short- time members and show your appreciation for their effort. This will also help you retain a personal connection with your most loyal members.
Giving your members a reward for being active will work as an incentive for them to keep coming back to your site. Don't be surprised if you see your customer retention rates skyrocket! For instance, offer a bonus to your members once they've been a member for thirty, forty or sixty days (the refund period), and once again when they've been members for six months or a year. Your rewards don't have to be monetary (in fact, they shouldn't be!). You have full freedom in how you chose to recognize your members–so feel free to get creative. You could make a personal video, write a letter, offer consulting calls, offer access to products you've created outside of your membership site, or even give them public recognition within your community. Whatever you chose to do, just be sure honor the people who have helped contribute to your site's success.
As your membership site grows, it can be tempting to take a step back and let it expand on its own. However, don't lose sight of the fact that this is YOUR community and YOUR site.
Read more: 4 ways to reward member loyalty
Follow these Dos and Don'ts and keep your site personal and your audience engaged, and you will increase your value and profits.