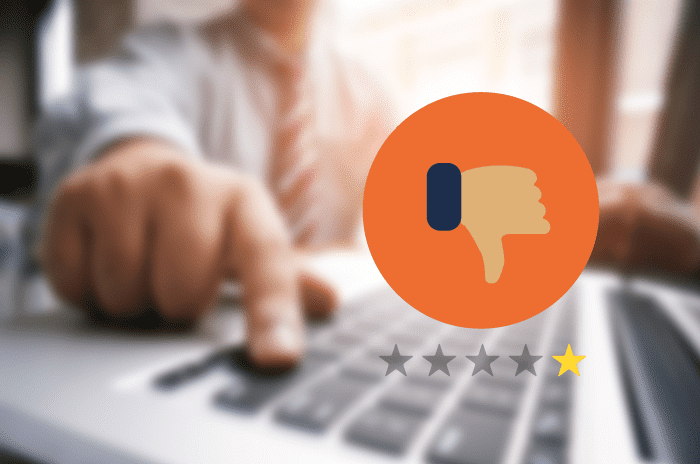 You've made it. Funning your own membership website is a long-held dream coming true. But that's only the beginning; you need to make sure that you are making profits from your efforts.
Running a membership website is more than just creating informational products and hosting them on the site hoping that customers will make a beeline for them. You have the skills and the knowledge to create stellar products, but you need to cater to the business side of things as well.
Ensure that you are not making the following four mistakes that can make your online business go bust in no time at all:
Mistake #1: Under-delivering on your promises
A promise broken is akin to breaking trust and eroding confidence. Your integrity is the key to growing your membership site. So, make sure that you do not deliver less than what you have promised to your members.
Now here's the other side of the coin. You should also not deliver more than you can actually give, without breaking the bank, making a serious dent in your revenues, or burning out in the process.
Figure out what is valuable to your members and then, how much value you can provide. The key is to provide value without undercharging for your efforts. You should value your own worth as well.
Strike the right balance. For instance, if you have a website designing business, you might want to provide value to your members by giving them discounts on stock photographs featured on your site.
But it is a bad idea to give out a free website appraisal to every customer every month. Reviewing is a time-consuming and effort-intensive job; do not "devalue" your time and worth by giving out such specialized services for nothing.
On the other hand, ensure that you also do not charge a bomb while providing only a paltry few services. Be assured that customers won't shell out their hard-earned money on your site if they do not perceive value in your services. They won't continue paying $30 a month if you post new content onlyonce a month.
Here's the catch: do not think regarding price tags. Your members will pay for the value they perceive in your offerings. Just make sure that you charge accordingly.
Mistake #2: Skipping content planning
Now here's a disclaimer. Planning does not mean writing out the titles of all the blog posts you intend to upload in the next year. But you definitely need to chalk out a comprehensive plan detailing how and where you want to allocate your resources in the upcoming months.
A detailed content plan helps you:
Allocate resources efficiently, so your efforts are not scattered, and you can accord the highest
priority to mission-critical tasks.
Meet and beat deadlines by letting you keep track of how much you have accomplished and what more needs to be completed.
Being more productive by letting you figure out if you are wasting time, effort, and money doing unnecessary tasks or repeating processes.
Making sure you are providing enough value to your customers, consistently on different topics your promised, not just one in specific.
Mistake #3: Focusing only on selling
Now is the time to get this straight. When you commit to building and running a membership site, you need to switch your focus from just making sales to RETAINING existing customers.
When you have just one information product, an eBook or an online course, you focus on making as many sales as you can. So, you go flat out trying to rope in "buyers." But when you have your own membership website, you are in it for the long haul. A sale is just the beginning of the long road.
Your focus has to now shift from acquiring buyers to retaining existing customers. That's because attracting new customers costs more regarding marketing time, money, and effort than maintaining those who are focused and already sold into you.
Ensure that you don't spend so much time on the front door trying to attract new customers that you lose sight of members leaving your site in droves through the rear door.
Mistake #4: Failing to automate
They say time is money, and they are right. This means you shouldn't waste your precious minutes and hours doing repetitive clerical tasks that some app will do it faster than you can. Your time should be spent thinking, planning, and working on wooing prospects and retaining existing members.
Automate! Automation makes your membership site work more efficiently and brings in revenues consistently.
Here are some of our offerings to help you manage your time and the workings of the website more effective:
Subscription and Payment Reminders. Different solutions can help you keep track of payments due. The app will trigger an alert when someone defaults on his payment, and the website can then restrict his access to the site. When the payment is made, access will be restored immediately.
Email Marketing. Draft and format your email at your own time. Then use our app to schedule it to be sent to your audience on a date and at a time that you specify.
Welcome Mails. When you automate this process, customers and new members receive an email as soon as they sign up for a service or begin a subscription. You don't have to keep a tab on your members' activities, and neither do your customers have to wait to receive a greeting or a confirmation email from you.
Customer Support. A help desk or an automatic ticketing system coupled with a Responsive data bank and a comprehensive FAQ section help members use your website efficiently and receive answers to their queries promptly. These features also help you manage client communications effectively.
You may be an expert at what you do. So those who value your knowledge and expertise will flock to you for advice and guidance. It is now your job to keep them hooked to your website; be a smart business person as well.