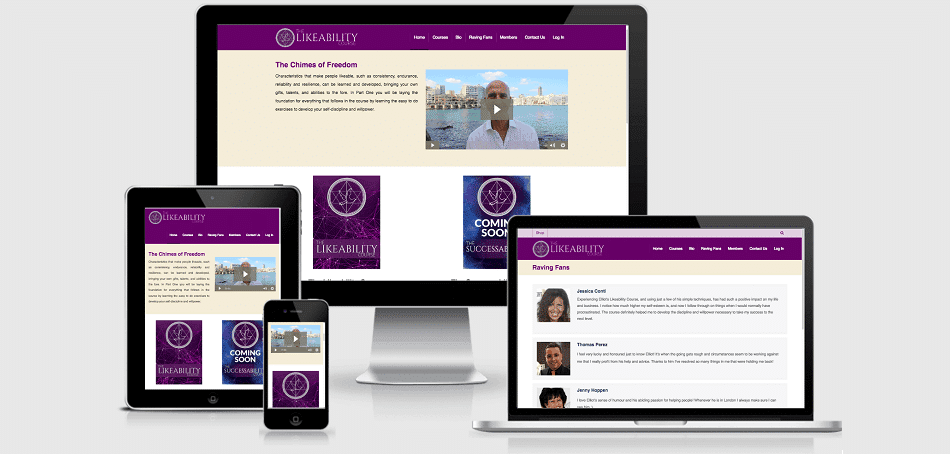 The Likability Course is Elliot Hiller's first venture into E-Learning. After 20 years as a therapist, opening addiction clinics around the world writing, training and speaking, Elliot wanted to expand and create a global impact.
The characteristics that make people likable, such as consistency, endurance, reliability, and resilience, can be learned and developed, bringing your gifts, talents, and abilities to the fore.
The Likability Course was the first course built from the ground up to incorporate the latest client engagement strategies and tactics. Students expectations are clearly defined from the onset, as they are guided, caressed, encouraged and automatically kept accountable while they create the breakthrough in their lives.
Highlights: This project involved substantial course development consulting while we guided Elliot to create a world class experience. The platform successfully deploys, test, quizzes, video, audio, workbooks, worksheets, forms, gamification, digital badges, leaderboards, and produces a consistent teaching methodology.