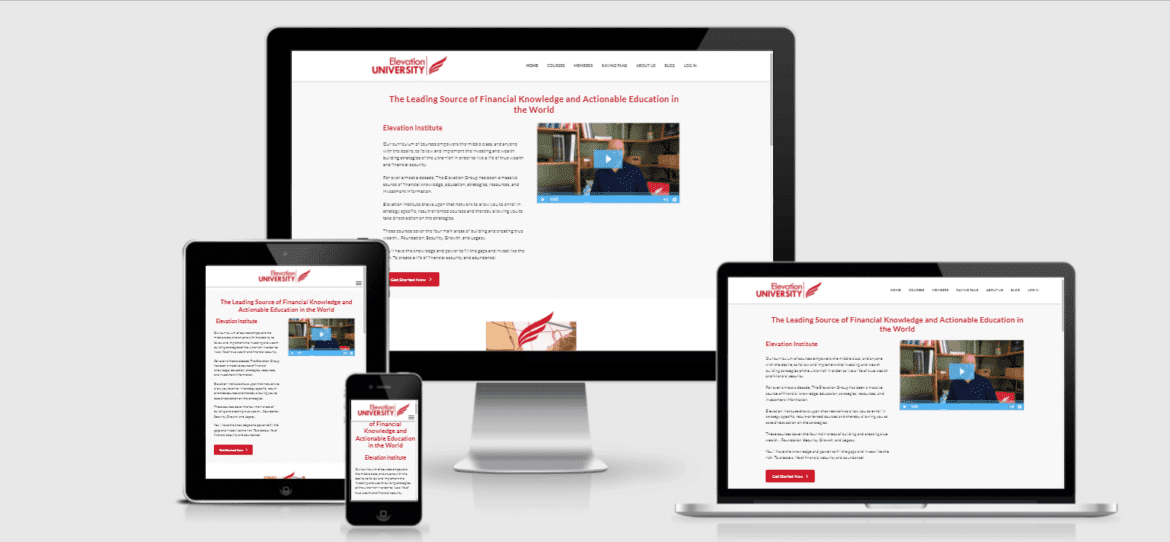 Our curriculum of courses empowers the middle class, and anyone with the desire, to follow and implement the investing and wealth building strategies of the ultra-rich in order to live a life of true wealth and financial security.
For over almost a decade, The Elevation Group has been a massive source of financial knowledge, education, strategies, resources, and investment information.
Elevation Institute draws upon that network to allow you to enroll in strategy specific, result-oriented courses and thereby allowing you to take direct action on the strategies.
These courses cover the four main areas of building and creating true wealth… Foundation, Security, Growth, and Legacy.
You'll have the knowledge and power to fill the gaps and invest like the rich. To create a life of financial security and abundance!