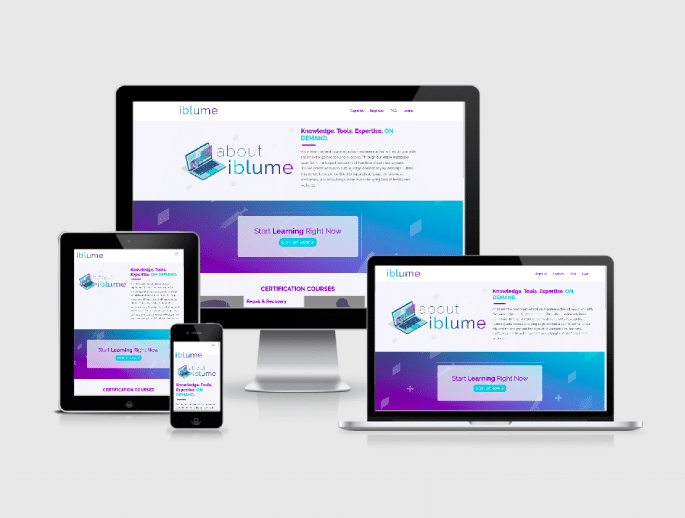 The Largest Curator of Health and Wellness Content in the World iblume is an interactive health and wellness education experience that will equip you with the knowledge and tools to succeed.
Start learning from the largest repository of health and wellness experts today. iblume grants you access to cutting edge content at your fingertips. Utilize this content and get certified to expand your practice, business, proficiency, and knowledge in the ever-changing field of health and wellness.
Highlights: Successful deployment of digital badges, built a custom website design, two-tiered pricing program which evolved into a packaged offering, built, tested and successfully launched two certification programs within eight days, dashboard reporting, and DM got a 300% increase in graduation rates compared to industry average – while their students generated over 250,000 free impressions on Facebook and LinkedIn. Plus a lot more.