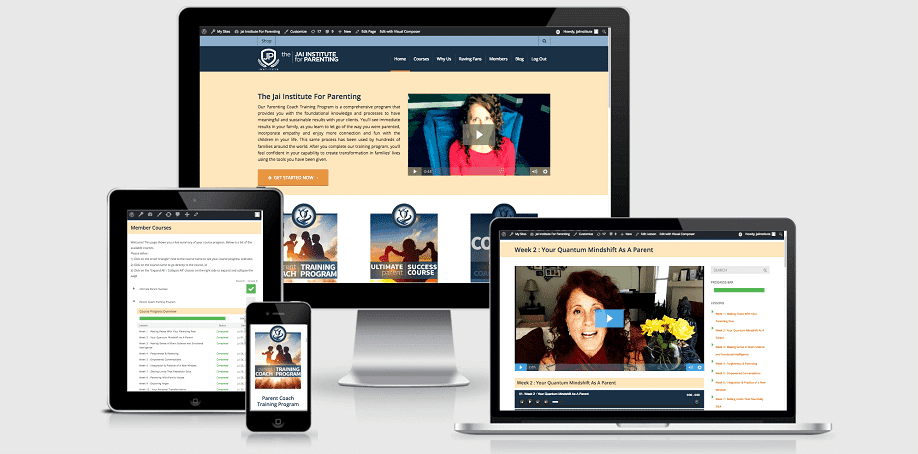 | | |
| --- | --- |
| Jai Institute For Parenting | |
Jai Institute offers parenting coach training. The program is a comprehensive program that provides foundational knowledge and processes to have meaningful and sustainable results with the coaches clients. The system is used by hundreds of families around the world. Coaches acquire the skillset to create transformation in families' lives using the practical tools taught in the course.
JAI hired us to build a new experience for her program. We revamped the entire coaching program and added many new strategies and tactics to engage the coaches through the twenty-four-month program. The results have been amazing. The coaches love the E-learning platform and are going out and making a big difference in the world.
Highlights: We consulted, designed and built a second framework for the JAI coaches. The coaches parents can now enjoy an online program that supports them through their process. We empowered Jai Institute to standardize the coach experience and the training and created an additional revenue source for the company. The platform successfully deploys, test, quizzes, video, audio, workbooks, worksheets, forms, gamification, digital badges, leaderboards, and produces a consistent teaching methodology.