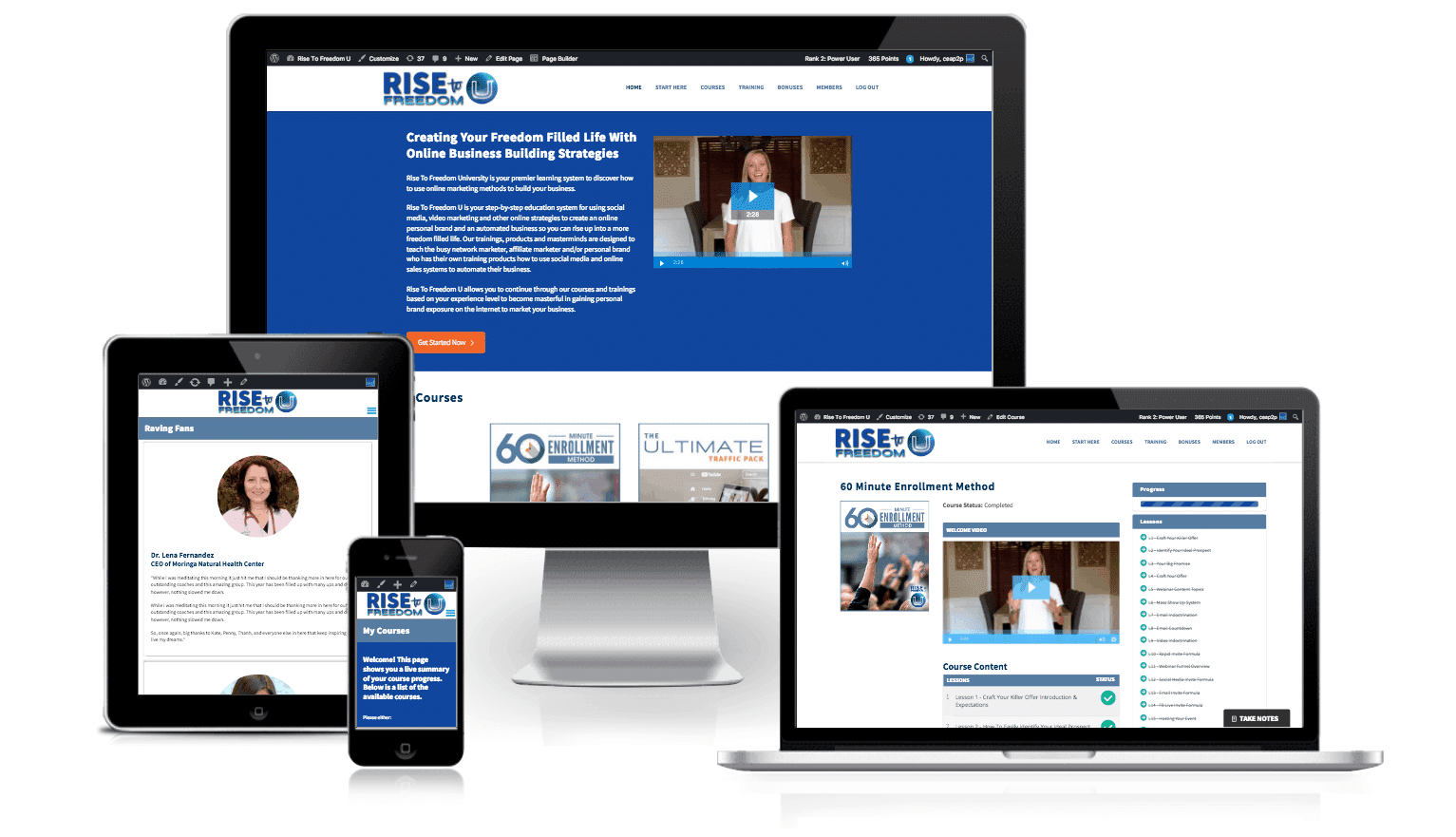 | | |
| --- | --- |
| Rise To Freedom University | |
Rise To Freedom University is your premier learning system to discover how to use online marketing methods to build your business.
Rise To Freedom U is your step-by-step education system for using social media, video marketing and other online strategies to create an online personal brand and an automated business so you can rise up into a more freedom filled life. Our trainings, products and masterminds are designed to teach the busy network marketer, affiliate marketer and/or personal brand who has their own training products how to use social media and online sales systems to automate their business.
Rise To Freedom U allows you to continue through our courses and trainings based on your experience level to become masterful in gaining personal brand exposure on the internet to market your business.