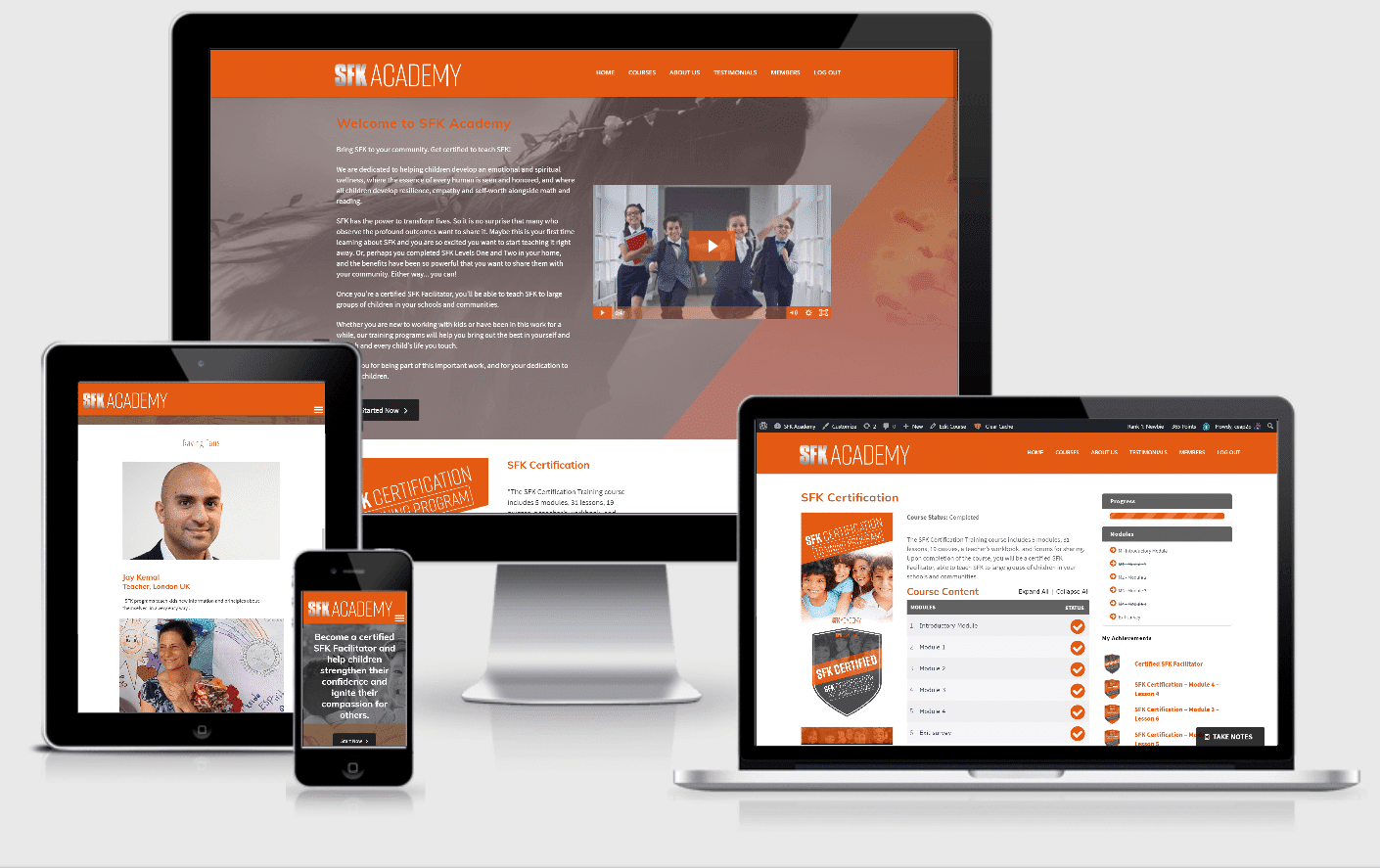 Welcome to SFK Academy! Bring SFK to your community! Get certified to teach SFK!
We are dedicated to helping children develop emotional and spiritual wellness, where the essence of every human is seen and honored, and where all children develop resilience, empathy, and self-worth alongside math and reading.
SFK has the power to transform lives. So, it is no surprise that many who observe the profound outcomes want to share it. Maybe this is your first time learning about SFK and you are so excited you want to start teaching it right away. Or, perhaps you completed SFK Levels One and Two in your home, and the benefits have been so powerful that you want to share them with your community. Either way… you can!
Once you're a certified SFK Facilitator, you'll be able to teach SFK to large groups of children in your schools and communities.
Whether you are new to working with kids or have been in this work for a while, our training programs will help you bring out the best in yourself and in each and every child's life you touch.
Thank you for being part of this important work, and for your dedication to helping children.