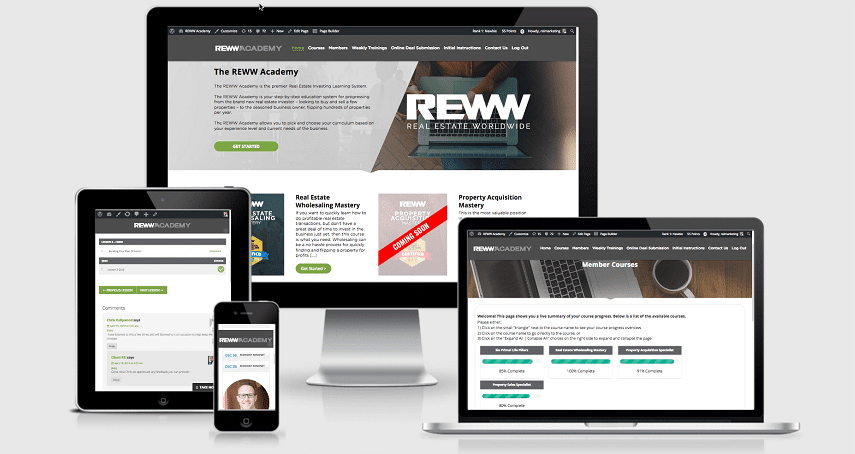 | | |
| --- | --- |
| Real Estate World Wide Academy | |
Real Estate World Wide (REWW) and their SMART Academy's objective is to create the best real estate entrepreneurial focused products, services, and education platforms in the world. Our goal is to empower individuals to create real change and real wealth in their lives through education and technology.
We were engaged by REWW to consult, design, build and host their new E-Learning platform. REWW's training program required a tight integration with their proprietary real estate software. We were able to create the client pathway to incorporate both platforms along with an integration with their coaching system.
Highlights: Incorporated different software into one client channel, set up automatic accountability, an internal alert system for their coaches, integrated quiz, final and form questionnaires, gamification, digital badges and initiated the platform into a live client launch.